Bitter Battle: S.Africa Slams 'Unfair' EU Citrus Trade Rule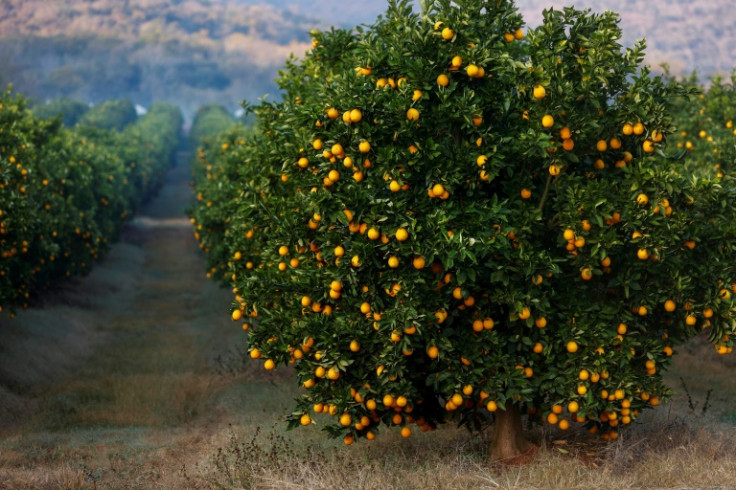 President Cyril Ramaphosa condemned the EU Tuesday for restrictions on citrus exports from South Africa to prevent the importation of non-indigenous moths which stranded tonnes of fruit at sea when introduced last year.
Ramaphosa said he was "disappointed at the (EU's) acts of... protectionism against" the country's agricultural products, "most recently against our citrus".
The rules, which seek to combat the spread of a pest called the false codling moth, require South African farmers to apply extreme cold treatment to all Europe-bound oranges.
In July 2022, the country filed a complaint with the World Trade Organization (WTO) after the EU introduced the new safety requirements on citrus imports.
"We are now the world's second largest exporter of citrus and believe recent decisions by the EU are unfair," Ramaphosa said while co-hosting a business roundtable with visiting President of Finland Sauli Niinisto in Pretoria.
Ramaphosa told Niinisto that he looked to Helsinki "to make the case against rising protectionism in the EU, and in favour of free trade".
When the regulations came into force, ships carrying more than 1,000 containers of South African fruit were already at sea, forcing them to be held up on arrival, according to the local citrus farmers' association.
In August, Pretoria then struck a temporary deal to clear tonnes of oranges stuck at ports across Europe amid the trade dispute.
With an industry valued at almost $2 billion, Africa's most industrialised economy is ranked behind Spain as the world's second largest exporter of fresh citrus.
© Copyright AFP 2023. All rights reserved.