Biden: Zelenskiy Has Promised Ukraine Won't Use F-16 Planes To Go Into Russia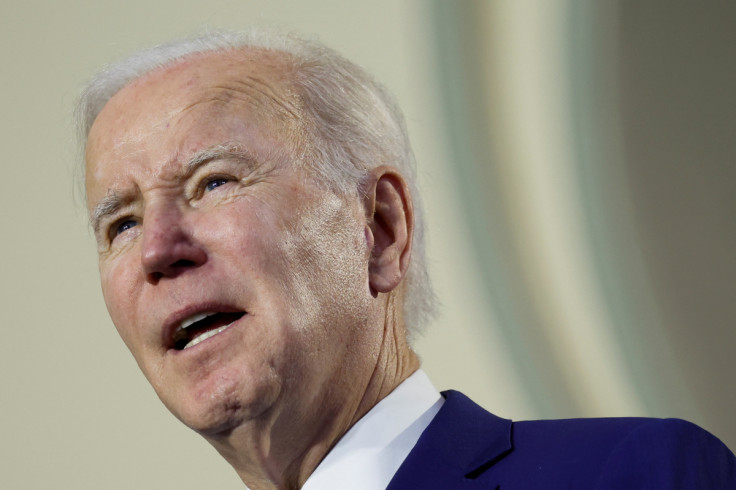 U.S. President Joe Biden on Sunday said he had received a "flat assurance" from Ukrainian President Volodymyr Zelenskiy that he would not use Western-provided F-16 fighter jets to go into Russian territory.
Biden told reporters in Hiroshima, Japan, at the conclusion of a meeting of world leaders that F-16 warplanes could be used "wherever Russian troops are within Ukraine and the area".
He said it was "highly unlikely" the planes would be used in any Ukrainian offensive in the coming weeks, but that Ukrainian troops could need such weapons to defend themselves against Russian forces beyond their current reach.
Leaders of the Group of Seven (G7) richest democracies on Sunday said they would not back down from supporting Ukraine, in a warning to Russian President Vladimir Putin as he claimed to have taken the eastern city of Bakhmut, something Kyiv denied.
Biden announced a $375 million package of military aid, including artillery and armoured vehicles, for Ukraine during the final day of a three-day G7 summit.
Biden told G7 leaders during the summit Washington supports joint allied training programs for Ukrainian pilots on F-16s warplanes, although Kyiv has not won specific, public commitments for delivery of the fighter jets.
Zelenskiy said on Sunday he was confident Kyiv would receive F-16 fighter jets from the West after months of lobbying for the planes.
Biden told reporters he discussed the issue with Zelenskiy during their private meeting. He said F-16s would not have helped Ukrainian forces with regard to Bakhmut, for instance, but could "make a big difference in terms of being able to deal with what is coming down the road".
© Copyright Thomson Reuters 2023. All rights reserved.