Bankman-Fried Pleads Not Guilty To Latest US Charges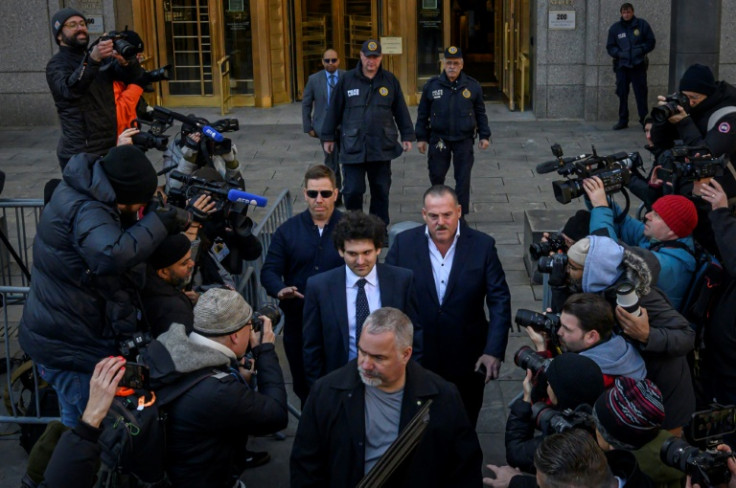 Former FTX chief Sam Bankman-Fried pleaded not guilty Thursday to five criminal charges recently added by US prosecutors in the government's sprawling case against the former cryptocurrency wunderkind.
Bankman-Fried, known as "SBF," had in January entered a "not guilty" plea to eight other criminal charges from his original indictment, including fraud.
Among the newest charges -- included in a superseding indictment filed Tuesday by US Attorney Damian Williams -- were allegations that Bankman-Fried authorized bribes of at least $40 million to Chinese officials.
FTX and its sister trading house Alameda Research went bankrupt in November, dissolving a virtual trading business that at one point had been valued by the market at $32 billion.
The China case stemmed from a move by Chinese authorities to freeze Alameda accounts as part of what Bankman-Fried understood as a probe of an Alameda trading counterparty.
Bankman-Fried ultimately directed multi-billion dollar bribes to unfreeze the assets, according to the indictment, adding that the accounts were unfrozen.
Extradited to the United States in December from the Bahamas, Bankman-Fried faces potentially dozens of years in prison. His trial is scheduled to begin in October in New York.
Besides bribery and fraud, the United States has charged Bankman-Fried with conspiracy, money laundering and election finance violations.
Prosecutors allege he cheated investors and misused funds that belonged to FTX and Alameda Research customers.
Bankman-Fried had once appeared on the covers of magazines, drew in huge investments from prominent fund managers and venture capitalists, and was touted as a future Warren Buffett.
But his world imploded sensationally in November when a media report said Alameda's balance sheet was heavily built on a token created by FTX with no independent value.
© Copyright AFP 2023. All rights reserved.