Baby Animals Join Mandela On Environment-themed S.African Banknotes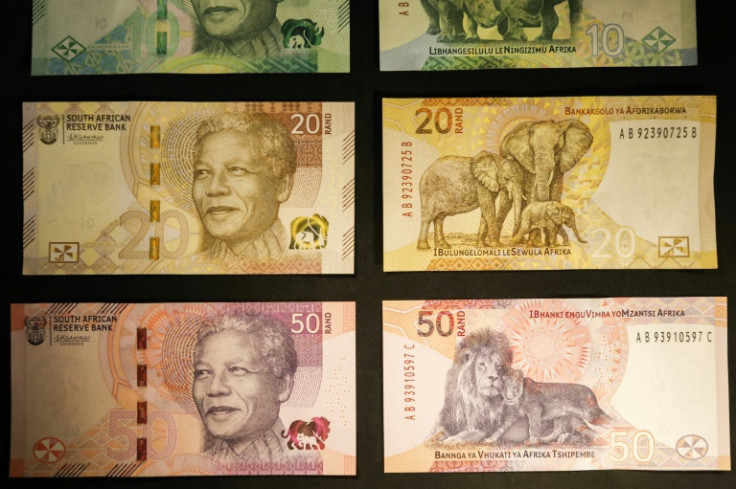 Lion cubs, rhino calves and other baby animals joined Nelson Mandela on new ecology-themed banknotes unveiled by South Africa's central bank on Thursday.
Printed in five denominations ranging from 10 to 200 rand (55 US cents to $10.90), the notes bear the portrait of the anti-apartheid hero sporting a subtle smile, and are slightly brighter in colour than their predecessors.
On the back of the notes are drawings of the "Big Five" game animals -- elephant, rhino, lion, leopard and buffalo -- depicted with their cubs and calves.
The notes have been printed on special paper and feature security devices to help thwart counterfeiting, the South African Reserve Bank said.
The current series of banknotes featuring Mandela were first issued in 2012, a year before the death of the country's first democratically elected president.
A preamble of South Africa's constitution is printed "in micro-text around Madiba's portrait and the country's flag," the bank said on Wednesday using Mandela's clan name.
Revamped coins in silver, gold and rose gold colours also carry pictures of wildlife, including a whale, a springbok, a bee and the national flower, the protea.
They feature patterns to help visually impaired people discern the coins through feel.
© Copyright AFP 2023. All rights reserved.