Air Strikes Shake Khartoum As Sudan Rivals Agree 1-week Ceasefire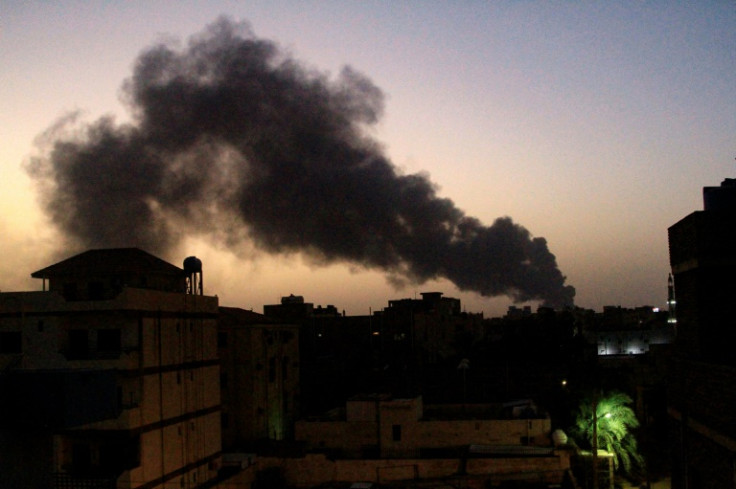 Air strikes and artillery exchanges shook the Sudanese capital Saturday and armed men ransacked the Qatari embassy as the country's warring generals kept up their struggle for control even as they agreed to a brief humanitarian pause.
With heavy fighting raging in Khartoum, the rival sides struck a deal on a seven-day ceasefire beginning the evening of May 22, the United States and Saudi Arabia said Saturday in a joint statement after talks in Jeddah.
The ceasefire "shall remain in effect for seven days and may be extended with the agreement of both parties," it said.
Multiple announced truces have been violated since fighting broke out five weeks ago, which the Saudi foreign ministry acknowledged in a statement published by the official Saudi Press Agency early Sunday.
"Unlike previous ceasefires, the Agreement reached in Jeddah was signed by the parties and will be supported by a US-Saudi and international-supported ceasefire monitoring mechanism," it said.
It said subsequent talks "will focus on additional steps necessary to improve security and humanitarian conditions for civilians such as vacating forces from urban centers, including civilian homes, accelerating removal of impediments to the free movement of civilians and humanitarian actors, and enabling public servants to resume their regular duties."
The power struggle between regular army chief Abdel Fattah al-Burhan and his former deputy turned rival Mohamed Hamdan Daglo, who heads the paramilitary Rapid Support Forces (RSF), erupted into fighting on April 15.
The conflict has killed hundreds of people, most of them civilians, and displaced more than one million.
The United Nations has warned of a fast-deteriorating humanitarian situation in Africa's third-largest country, where one in three people already relied on aid before the war.
Saturday's ceasefire announcement comes two weeks after representatives of the warring generals first gathered in Jeddah for talks.
By May 11 they had signed a commitment to respect humanitarian principles and allow in badly needed aid.
But UN aid chief Martin Griffiths told AFP on Thursday that there had been "important and egregious" violations of that agreement, which fell short of a ceasefire.
On Friday, Burhan sacked Daglo, giving his title of vice president of the ruling Sovereign Council to former rebel leader Malik Agar, and appointed three allies to top jobs in the military.
A former rebel leader who signed a peace deal with Khartoum authorities in 2020, Agar said in a statement Saturday he was determined to try to "end the war" and press for negotiations.
He also addressed Daglo directly saying "Sudan's stability can only be re-established by a professional and unified army".
Integration of the RSF into the regular armed forces has been the main bone of contention between Daglo and Burhan.
The force, which traces its origins to the notorious Janjaweed militia recruited in the early 2000s to crush a rebellion by ethnic minority groups in Darfur, is highly mobile but has a reputation for being ill-disciplined.
Its fighters have been accused of widespread break-ins and looting, including at diplomatic missions and aid group offices.
On Saturday, Qatar's embassy was the latest diplomatic mission to be attacked, drawing condemnation from Doha.
"The embassy staff had previously been evacuated and... none of the diplomats or embassy staff were subjected to any harm," the ministry said.
It renewed calls for "an immediate halt to the fighting".
Qatar did not specifically identify Daglo's RSF as responsible but a statement from the pro-Burhan authorities put the blame squarely on the paramilitaries.
The embassies of Jordan, Saudi Arabia and Turkey have also come under assault in recent weeks.
Saturday's attack came a day after Arab leaders meeting at a summit in Saudi Arabia urged Sudan's feuding generals to halt the fighting.
Although the main fighting is being played out in Khartoum, the violence has also spread to the war-ravaged western region of Darfur, where the RSF has its roots.
In South Darfur capital Nyala, fighting since Thursday has killed 22 people forcing civilians to flee for safer areas as shells crash on their homes, the bar association in Darfur has said.
On Friday, the UN aid boss Griffith said he was allocating $22 million in emergency funds to help Sudanese fleeing the violence.
The funds will help relief efforts in Chad, the Central African Republic, Egypt and South Sudan where Sudanese have sought refuge, he said.
The United States promised $103 million for Sudan and neighbouring countries to support displaced people.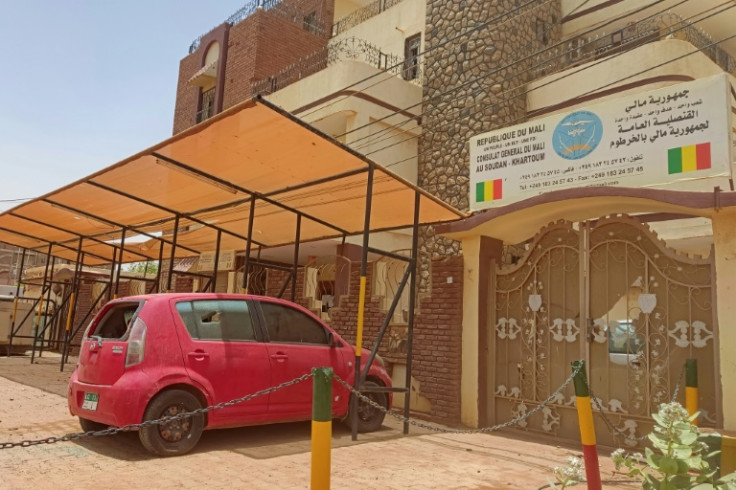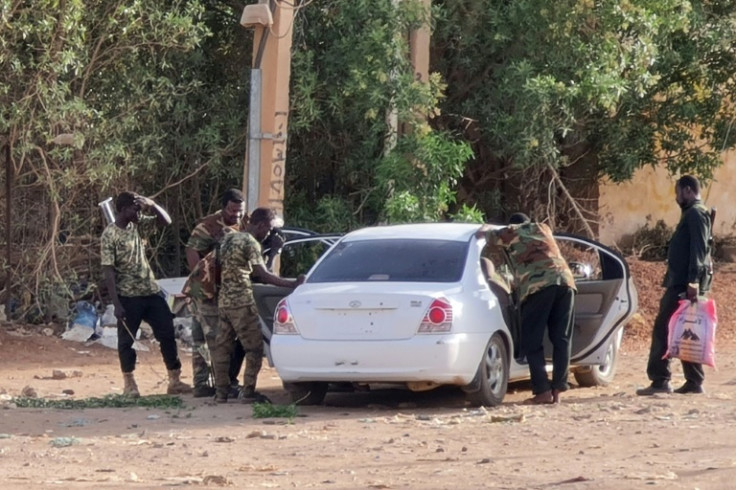 © Copyright AFP 2023. All rights reserved.