With Aching Hearts, Kenyans Seek Relatives Among Starvation Cult Victims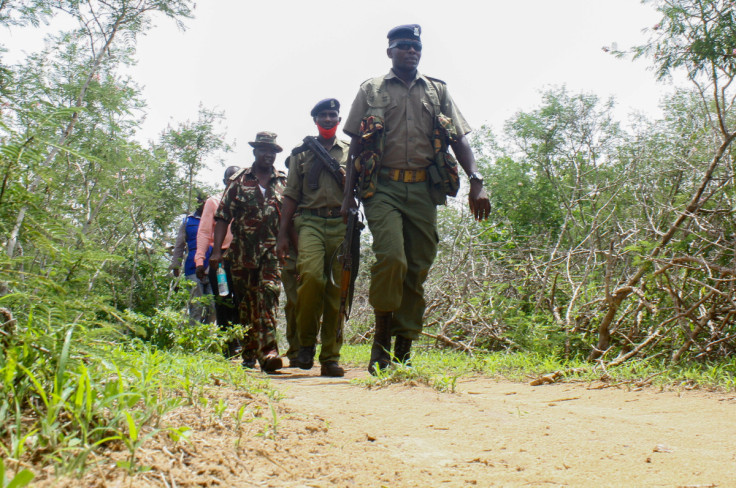 Dozens of people converged on a morgue in the Kenyan town of Malindi on Wednesday to seek news of relatives they fear were among at least 89 followers of a cult who are thought to have starved themselves to death in the hope of going to heaven.
The morgue has rapidly filled up since authorities started digging up human remains on Friday from shallow graves discovered in an 800-acre area of the Shakahola forest, where the self-proclaimed Good News International Church was based.
The deaths are one of the worst cult-related tragedies in recent history and the toll is expected to rise further, with the Kenyan Red Cross saying more than 300 people have now been reported as missing to its tracing and counselling desk.
"My heart is aching so much," said Mwachai Jombo, 48, a resident of Malindi on Kenya's seacoast who came to the morgue in search of his missing wife, son and two daughters.
He said his wife had joined the cult and moved to the forest three years ago, taking all the family's household items and three of the children with her. He recounted that he had sent her 7,000 shillings ($50) for their upkeep, but she had given most of the money to the cult.
Jombo had also visited the hospital in Malindi, where survivors were being treated, and one of them had told him his children were alive. He had no confirmation of the fate of any of his relatives and was desperate for news.
"If the government can stop exhuming first to help us rescue these kids, that will be better," he said.
Among distraught relatives at the morgue was Naomi Kahindi, who said police had confirmed to her that her 45-year-old sister, along with her sister's five children and one of her grandchildren, were among the dead.
'WHAT KIND OF POWER?'
Red Cross staff in Malindi told Reuters exhumations had been suspended on Wednesday so investigators could focus on finding survivors scattered in makeshift camps spread around the forest.
Two emaciated women were found alive early on Wednesday and were being evacuated to Malindi's hospital, they said.
Kenyan newspapers reported on Wednesday that the cult followers had named some of their forest settlements Jerusalem, Jericho, Bethlehem, Nazareth and Judea.
So far, the authorities have said that 81 bodies were found in mass graves, while eight people were found alive but later died. The rescue of the two women on Wednesday brings the number of survivors to 36.
The Red Cross has donated a refrigerated container on a truck to help preserve some of the corpses as the morgue is now too full.
The cult's leader, Paul Mackenzie, surrendered to police on April 14 and is being held alongside 14 other cult members, according to police. Kenyan media have reported that Mackenzie is refusing food and water.
Preliminary investigations showed that the suspects may have committed crimes including murder, radicalisation and threatening public safety, Kenya's chief prosecutor said on Tuesday.
"Mackenzie does not deserve to live," said Kahindi, who was searching for the bodies of her sister and her sister's children and grandchild at the morgue.
Chrispas Karisa Jefa, who lives in a village near the Shakahola forest, said cult followers had persuaded his sister to join them, and had taken her away.
"When we went to fetch her and got her back home, we were surprised that she escaped again and returned (to the cult).
We wondered what kind of power they used."
($1 = 135.7500 Kenyan shillings)
(Writing by Estelle Shirbon and Hereward Holland, editing by Mark Heinrich)
© Copyright Thomson Reuters 2023. All rights reserved.